Click above to view video on Preventive Dentistry
The best way to keep your teeth and gums healthy is to maintain good habits at an early age by doing the following.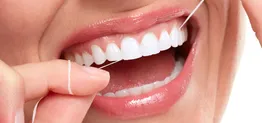 Brush & floss after breakfast and before bed time

Visit Dr. Tang for cleanings, x-rays, and exams as recommended

Limit sweets, carbohydrates, and acidic foods by eating a balanced diet

Treat any dental issue as early as possible to keep it from getting bigger or spreading to other teeth.

Use a fluoride toothpaste accepted by the American Dental Association (ADA).
For more specific recommendations, schedule an appointment with Dr. Tang to discuss what he sees in your mouth and potential dental issues anticipated in the future.