Click above to view video on Dexis Digital X-rays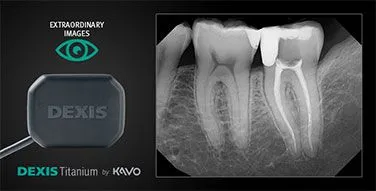 When Dr. Keith Tang, Irvine dentist was researching digital x-ray systems, he looked for a system that produced the best quality images, felt the most comfortable for patients, and was easy to use. The Dexis Digital X-ray system satisfied all of these requirements.
The Dexis Titanium sensors capture exceptional images with expanded dynamic contrast at lower radiation levels, ClearVu sharpening tools, TrueComfort sensor design, and SMART gesture and motion detecting capabilities for a smooth workflow. Within seconds the sharp, crisp diagnostic images are ready to be reviewed, shared, archived, or emailed as needed.
Bitewing without enhancement
Bitewing with ClearVu