November 25, 2022
Happy Thanksgiving! Although COVID-19 levels in US have been relatively low, as people gather to celebrate Thanksgiving, Christmas and New Years, case numbers are sure to rise. Since mid November, Omicron BQ.1 and BQ.1.1 have become the dominant strains causing new infections, overtaking BA.5. The good news is that this variant does not appear to cause more severe illness, but the bad news is that it is better at evading the Alpha based vaccines and are more resistant to antibody medications due to five more mutations in the spike protein. However, bivalent boosters with Omicron BA.4 & BA.5 will induce an immune response against BQ strains.
Therefore, it is still recommended to mask when in public settings and be judicious with gatherings with multiple households. Antigen testing or PCR testing is prudent when there are elderly or possible immuno-compromised individuals that could be infected. If you haven't gotten your bivalent booster, make an appointment to get one soon.

September 1, 2022
On August 31, the Food and Drug Administration (FDA) amended the the Emergency Use Authorizations (EUAs) for Moderna and Pfizer's COVID-19 vaccines to include a bivalent formulation as a booster dose of the primary Alpha based vaccines. The new vaccine contains messenger RNA (mRNA) components of SARS-CoV 2 from the original strain and the Omicron variants including the most dominant strains, BA.4 and BA.5. The EUA for Moderna is authorized for individuals 18 years and older, but Pfizer's EUA is for individuals 12 years and older.

Individuals are eligible for these bivalent boosters if it's been at least two months since completion of the primary vaccinations or they have received a booster of the monovalent COVID-19 vaccine. Therefore it is noteworthy that two dosages of the original vaccine is still the standard for immunization against COVID-19 currently. Booster may have a lower dosage than the original two series vaccination. Ex. Moderna's primary series is 100 microgram and the booster dosage is 50 microgram for individuals. It is not recommended to mix different brands of the primary series, but you can mix or match brands of the booster depending on the EUA.

The next day, the CDC endorsed the FDA's EUA for Moderna and Pfizer boosters with the bivalent formulation. Therefore, the new booster may be available as soon as next week. Check with the provider of the vaccine for more exact dates.

August 12, 2022
The CDC has made significant changes to their living with COVID-19 recommendations. High levels of immunity from vaccines or prior illness have reduced the risk for medically severe illness or death. The following is taken from CDC's website with the link listed at the end of this section.

Greta Massetti, PhD, MPH, MMWR author (CDC's chief field epidemiologist) stated "We're in a stronger place today as a nation, with more tools—like vaccination, boosters, and treatments—to protect ourselves, and our communities, from severe illness from COVID-19," "We also have a better understanding of how to protect people from being exposed to the virus, like wearing high-quality masks, testing, and improved ventilation. This guidance acknowledges that the pandemic is not over, but also helps us move to a point where COVID-19 no longer severely disrupts our daily lives."

Isolation. Symptomatic or infected persons should isolate promptly, and infected persons should remain in isolation for ≥5 days and wear a well-fitting and high-quality mask or respirator if they must be around others. Infected persons may end isolation after 5 days, only when they are without a fever for ≥24 hours without the use of medication and all other symptoms have improved, and they should continue to wear a mask or respirator around others at home and in public through day 10. Persons who have access to antigen tests and who choose to use testing to determine when they can discontinue masking should wait to take the first test until at least day 6 and they are without a fever for ≥24 hours without the use of fever-reducing medication and all other symptoms have improved. Use of two antigen tests with ≥48 hours between tests provides more reliable information because of improved test sensitivity (24). Two consecutive test results must be negative for persons to discontinue masking. If either test result is positive, persons should continue to wear a mask around others and continue testing every 48 hours until they have two sequential negative results.

https://www.cdc.gov/media/releases/2022/p0811-covid-guidance.html

July 8, 2022
The following is from CNN's Katie Hetter and Dr. Leana Wen, an emergency physician and professor of health policy and management at the George Washington University Milken Institute School of Public Health.

An earlier rise in cases this year was driven by the BA.2 Omicron subvariant. Now, the US Centers for Disease Control and Prevention reports that two other subvariants, BA.4 and BA.5, constitute more than 70% of new infections in the country. These subvariants may partially escape the immunity produced by the vaccine and by prior infection, though vaccination still likely protects against severe illness.

CNN: Do current Covid-19 trends indicate that there is another surge of cases in the United States?
Dr. Leana Wen: I'm not sure this would be called another surge because the numbers didn't really come down from the previous rise..... We also have to keep in mind that the number of reported cases is much lower than the actual number of cases. I think we could have anywhere from five to 10 times as many cases as are reported, considering how many cases are diagnosed by home antigen tests and are not reported to public health authorities.
CNN: With these kinds of numbers, how should people think about their Covid-19 risk? Does that mean people should cancel travel and bring back restrictions?
Wen: I don't think that most people should have to change their daily activities, but I do think people need to be aware of their risk of contracting Covid-19 if they don't take additional precautions...
The question people should ask is this: How much do they want to continue to avoid infection? There is so much virus around us, and the variants are so contagious. That means avoiding infection requires additional consideration. Many people may not want to plan their lives around Covid-19 precautions anymore, especially if they are generally healthy and well-protected from severe illness. On the other hand, many people may still prioritize not contracting Covid-19 because of the risk of long-haul symptoms. They may also have underlying medical conditions that predispose to more severe outcomes themselves, or they may live with others who are more vulnerable and want to reduce their risk to those around them.

June 30, 2022

A new coronavirus subvariant of Omicron known as BA.5 accounts for aobut 52% of new cases nationwide as of the week ending June 25 according to CDC. BA.4 makes up about 17% currently. These two subvariants are equally as transmissible but are three times less sensitive to neutralizing antibodies from the current vaccines than BA.1

The most common symptoms of BA.4 & BA.5 are runny nose, sore throat, headache, persistent cough, and fatigue. Less people report that they have a fever.

The U.S. Food and Drug Administration's independent experts have decided to recommend changing the current vaccine composition for Omicron specific boosters to combat the fall and winter surges to include BA.4 and BA.5. Both Pfizer and Moderna have developed shots that target both the original coronavirus strain and BA.1 Those vaccines increased the immune response to that strain, but appeared to provide less protection against BA.4 and BA.5. Changing the vaccine to include BA.4 and BA.5, will likely slow down the rollout of an Omicron specific booster. Pfizer has projected distribution to occur as early as October, while Moderna stated that it will likely be in late October or November.

The FDA will not require companies to submit new clinical trial data on COVID-19 vaccines that includes BA.4 and BA.5 Omicron subvariants to authorize those shots, but will instead rely on studies showing the efficacy of targeting the earlier BA.1 subvariant. Thus as omicron specific vaccines clincial trials move forward, they will be retooled to target BA.4 & BA.5 as well. This will allow vaccine manufactures to respond more quickly to the ever changing fight against the dominant strain in the coronavirus pandemic.

June 18, 2022

From the CDC website:
Today, CDC Director Rochelle P. Walensky, M.D., M.P.H., endorsed the Advisory Committee on Immunization Practices' (ACIP) recommendation that all children 6 months through 5 years of age should receive a COVID-19 vaccine. This expands eligibility for vaccination to nearly 20 million additional children and means that all Americans ages 6 months and older are now eligible for vaccination.
Parents and caregivers can now get their children 6 months through 5 years of age vaccinated with the Pfizer-BioNTech or Moderna vaccines to better protect them from COVID-19. All children, including children who have already had COVID-19, should get vaccinated.
COVID-19 vaccines have undergone—and will continue to undergo—the most intensive safety monitoring in U.S. history. Parents and caregivers can play an active role in monitoring the safety of these vaccines by signing their children up for v-safe – personalized and confidential health check-ins via text messages and web surveys where they can easily share with CDC how a child feels after getting a COVID-19 vaccine.
Distribution of pediatric vaccinations for these younger children has started across the country, and will be available at thousands of pediatric practices, pharmacies, Federally Qualified Health Centers, local health departments, clinics, and other locations this week. Children in this younger age group can be vaccinated with whichever vaccine is available (either Moderna or Pfizer-BioNTech). Parents can reach out to their doctor, nurse, local pharmacy, or health department, or visit vaccines.gov to see where vaccines for children are available.    

The following is from the Food & Drug Administration (FDA) website:
(On June 17), the U.S. Food and Drug Administration authorized emergency use of the Moderna COVID-19 Vaccine and the Pfizer-BioNTech COVID-19 Vaccine for the prevention of COVID-19 to include use in children down to 6 months of age.

For the Moderna COVID-19 Vaccine, the FDA amended the emergency use authorization (EUA) to include use of the vaccine in individuals 6 months through 17 years of age. The vaccine had been authorized for use in adults 18 years of age and older.




For the Pfizer-BioNTech COVID-19 Vaccine, the FDA amended the EUA to include use of the vaccine in individuals 6 months through 4 years of age. The vaccine had been authorized for use in individuals 5 years of age and older.
Key points:
The FDA's evaluation and analysis of the safety, effectiveness and manufacturing data of these vaccines was rigorous and comprehensive, supporting the EUAs.

The agency determined that the known and potential benefits of the Moderna and Pfizer-BioNTech COVID-19 vaccines outweigh the known and potential risks in the pediatric populations authorized for use for each vaccine.

Prior to making the decision to authorize these vaccines for the respective pediatric populations, the FDA's independent Vaccines and Related Biological Products Advisory Committee was consulted and voted in support of the authorizations.
"Many parents, caregivers and clinicians have been waiting for a vaccine for younger children and this action will help protect those down to 6 months of age. As we have seen with older age groups, we expect that the vaccines for younger children will provide protection from the most severe outcomes of COVID-19, such as hospitalization and death," said FDA Commissioner Robert M. Califf, M.D. "Those trusted with the care of children can have confidence in the safety and effectiveness of these COVID-19 vaccines and can be assured that the agency was thorough in its evaluation of the data."


June 2, 2022

Vaccines for Children Under 5 Years Old
Pfizer and Moderna's Covid vaccines for children under age 5 may be available as early as June 21st. See my April 28, 2022 and May 23, 2022 blog posts for information about these two vaccines. Pfizer announced that it completed it's application to the FDA just yesterday. The FDA's experts will meet to review the data on June 15th and the CDC will issue it's recommendation on these vaccines soon afterwards. It will take time to ramp up distribution of the vaccine for children in this age group. Therefore, it could take weeks after the approval before the vaccine is available in your area.
Althought Covid is usually less severe in healthy children than adults, hospitalization of children under 5 years old was 5 times higher during the winter Omicron surge as compared to the peak during the Delta wave according to the CDC.
Covid Treatment Options

Of course treatment is dependent on the symptoms of the individual infected with Covid and may include supportive or palliative care of life threatening symptoms to anti-viral medications, monoclonal antibodies, corticosteroids (dexamethasone), and antithrombotic therapy. Below is a table from the NIH (National Institutes of Health) for non-hospitalized treatment for people who are Covid positive and have high risk for developing severe Covid.
May 23, 2022

In February, Pfizer began a rolling submission for EUA (Emergency Use Authorization) of their Covid vaccine for children 6 months to under 5 years old to the FDA. Clinical trials from Phase 2/3 of a three 3-ug dose of the vaccine show a 80.3% efficacy in preventing symptomatic Covid to date. Pfizer is expected to complete it's submission for EUA in the coming week.


"Our COVID-19 vaccine has been studied in thousands of children and adolescents, and we are pleased that our formulation for the youngest children, which we carefully selected to be one-tenth of the dose strength for adults, was well tolerated and produced a strong immune response," said Albert Bourla, Chairman and Chief Executive Officer, Pfizer
"The study suggests that a low 3-ug dose of our vaccine, carefully selected based on tolerability data, provides young children with a high level of protection against the recent COVID-19 strains," said Prof. Ugur Sahin, M.D., CEO and co-founder of BioNTech.
May 1, 2022

Rapid Antigen Tests
If you have received or purchased a rapid antigen test, you may have noticed that the expiration date on the box is less than 6 months. I did and then I questioned if an expired antigen test will still be effective after the expiration date.

Please note that when these COVID-19 antigen test were first approved by the FDA (Food and Drug Administration) for EUA (Emergency Use Authorization), companies had to submit studies to show how long these test were effective. Most companies submitted their test for approval using a 3- 6 month study. As these tests are available for longer periods of time, the company may submit another study to extend the expiration date of their test for approval by the FDA. Therefore, it is best to check the company's website to see if the antigen test's expiration date has changed before throwing out the test.

The best time to take a rapid antigen is as close to the large gathering event as possible because a person's status could change at any moment in time. The kits come with two tests. The companies do this for two reasons. The first is that antigen tests are not as sensitive as PCR tests and require a certain viral load to give a positive result. The second reason is that there could be sampling error (ie the sample was not taken properly). Therefore testing two times will provide a more accurate result. However, be aware that a negative antigen test does not guarantee that you have not been infected with Sars-CoV 2.

Isn't the Pandemic over?
Unfortunately we will never completely get rid of COVID-19 in our lifetime. Herd immunity is a myth that cannot occur because the virus causing it continues to mutate and there will never be enough people immune to COVID-19 in the world at any given time. Please read my post below on February 18, 2022 if you would like more information about variants of Sars CoV-2. Our current vaccines were developed against the Alpha variant but Omicron BA.2 has more than 30 mutations in the spike protein alone is dominant variant in the world. Also sterilizing immunity (titer levels of antibodies) needed to prevent infections wanes over time.

Note that the total number of COVID-19 individuals is unestimated on all websites because more people are using at home rapid antigen tests and not reporting their results to local officials. There is also a lag of one week or more as the vast majority of states are not reporting their data on a daily basis as they did at the beginning of the pandemic.

The following is from CNN
Many Americans were confused when Dr. Anthony Fauci told PBS that the US was "out of the pandemic phase" — but told CNN the next day that the pandemic was not over.
"We don't have 900,000 new infections a day and tens and tens and tens of thousands of hospitalizations and thousands of deaths," the director of the National Institute of Allergy and Infectious Diseases told PBS on April 26. "We are at a low level right now. So if you're saying, 'Are we out of the pandemic phase in this country?' We are."
On April 27, Fauci told CNN the US is still grappling with a pandemic — especially as new Covid-19 cases and hospitalizations have started creeping up again.
"We're not over the pandemic. Don't let anybody get the misinterpretation that the pandemic is over," Fauci told CNN. "But what we are in is a different phase of the pandemic — a phase that's a transition phase, hopefully headed toward more of a control where you can actually get back to some form of normality without total disruption of society, economically, socially, school-wise, etc."
Fauci said while coronavirus probably won't be eradicated, the level of virus in society could be kept very low if people are intermittently vaccinated, possibly every year.
April 28, 2022

Vaccine for children 6 month to 5 year old
The following is from CNN
The Pfizer/BioNTech vaccine is currently authorized for anyone ages 5 and up. But those ages 5 to 11 get shots that have one-third the dosage of those ages 12 and older. Pfizer has been testing third doses among trial participants ages 5 to 11.
In mid-March, the US Centers for Disease Control and Prevention said two doses of the Pfizer/BioNTech vaccine were less effective against the Omicron variant for children ages 5 to 11 than they were for older children and adults.Two shots reduced the risk of Omicron infection by 31% among children 5 to 11 years old, compared with 59% among those 12 to 15, the CDC report said. But vaccinated children were still less likely to get severely sick from Covid-19 compared to unvaccinated children, another March CDC report said.
As for Moderna, the company said it's given the FDA additional follow-up data on two 100-microgram doses for adolescents ages 12 to 17.
For children 6 to 11 years old, Moderna said it's started the process of submitting trial data to the FDA. If authorized by the FDA and recommended by the CDC, children ages 6 to 11 could get two 50-microgram shots of the Moderna vaccine.
Moderna just submitted their two dose 25-microgram vaccine to the FDA for EUA approval for children 6 month to 5 years old today. The drugmaker's request will be reviewed by the FDA and expected to make a final decision either late May or June. Then the CDC will meet to decide whether to recommend the vaccine for this age group.

Johnson & Johnson's vaccine is only available to adults as EUA for those individuals who cannot take a mRNA vaccine for whatever reason


April 20, 2022

How long does immunity after a booster shot last? Am I still protected against Omicron?
Keep in mind that the vaccines approved for use are based on the Alpha variant while Omicron BA.2 is the predominant variant in the USA currently. Omicron has 30+ mutations in the Spike Protein alone when compared to the original strain that the vaccines were developed.

The following is from CNN
For people who are up to date on their Covid-19 vaccines and boosters, protection against illness from the Omicron variant drops off several months after the last dose – but protection against hospitalization and death remains high, researchers have found.
When it comes to the Omicron variant, an April 20 presentation from the US Centers for Disease Control and Prevention shows that after 2 to 4 months:
2 doses of the Johnson & Johnson vaccine are 30% effective against symptomatic infection.
1 dose of Johnson & Johnson plus one dose of an mRNA shot from Pfizer/BioNTech or Moderna are 55% effective against symptomatic infection.
3 doses of an mRNA vaccine are 63% effective against symptomatic infection.
But people with regular immune functions still had about 86% protection against hospitalization 3 months after a booster shot — though protection among immunocompromised people waned more quickly.
When it comes to protection against hospitalization, "We saw no evidence of waning but in the immunocompromised," said Sara Tartof, an epidemiologist for Kaiser Permanente in Southern California.
"In the immunocompromised, vaccine effectiveness basically starts low and gets lower."
April 12, 2022

Even though it may appear that the number of COVID-19 infections is at a low level in Orange County, the numbers may be misleading. As California and other states are removing mask mandates and people are less cautious about social distancing, some states and countries are reporting an increase in infections again although lower than the peak of the first Omicron variant wave.

Below is an excerpt from Bloomberg
The rise of Covid cases in some regions of the U.S., just as testing efforts wane, has raised the specter that the next major wave of the virus may be difficult to detect. In fact, the country could be in the midst of a surge right now and we might not even know it.
Testing and viral sequencing are critical to responding quickly to new outbreaks of Covid. And yet, as the country tries to move on from the pandemic, demand for lab-based testing has declined and federal funding priorities have shifted. The change has forced some testing centers to shutter while others have hiked up prices in response to the end of government-subsidized testing programs. People are increasingly relying on at-home rapid tests if they decide to test at all. But those results are rarely reported, giving public health officials little insight into how widespread the virus truly is.
"There's always more spread than we can detect," said Abraar Karan, an infectious disease physician at Stanford University. "That's true even more so now than earlier in the pandemic."

So as rapid home antigen tests become more prevalent, it will be more difficult to detect the next surge in cases. The government sent every household at home antigen tests by request last quarter, Medi-care allows up to 10 at home rapid antigen tests (reported by a patient of mine) per month, and antigen tests are easily obtainable at drug stores and online. The ideal would be for people to contact their PCP or use apps that would report positive cases to the national data base.

As a healthcare professional, I am finding it difficult to predict WHEN or IF I should lower my precautions in the office. For now I want to error on the side of caution and establish habits that will work even if we encounter asymptomatic contagious patients in my office. That's what the infection control standards of "Univeral Precautions" and "Standard Precautions" established by the CDC are intended to do-- develop habits and work practices to prevent the spread of all types of infections to my staff and patients.


February 18, 2022
Even though COVID-19 infections have been declining in Southern CA and most of the US, there is a new Omicron sub-variant called BA2, know as "stealth Omicron" rapidly replacing the Delta and Omicron BA1 variants in India, Asia, UK, Germany, and Denmark. Because of the prevalence of the Coronavirus in the population new variants will emerge as the virus mutates and split off into branches or sub-lineages. For example, the Delta variant has more than 200 different sub-variants to date.

When a virus mutates and creates a different variant, the CDC states:

The U.S. Department of Health and Human Services (HHS) established a SARS-CoV-2 Interagency Group (SIG) to enhance coordination among CDC, National Institutes of Health (NIH), Food and Drug Administration (FDA), Biomedical Advanced Research and Development Authority (BARDA), and Department of Defense (DoD). This interagency group is focused on the rapid characterization of emerging variants and actively monitors their potential impact on critical SARS-CoV-2 countermeasures, including vaccines, therapeutics, and diagnostics.

Given the continuous evolution of SARS-CoV-2 and our understanding of the impact of variants on public health, variants may be reclassified based on their attributes and prevalence in the United States.
Variant status might escalate or deescalate based on emerging scientific evidence. It is noteworthy tha tthe WHO (World Health Organization) also classsifies variants, but their classification may be different than the US because of differences in how the variant behaves locally or worldwide.

Thus far Omicron BA.2 has been detected in 57 countries, but was first detected in the Phillipines in November. Omicron sub variants BA.2 and BA.1 while similar have 40 gene changes that distinguish them. These mutations somehow enable BA.2 to be about 30% more transmissible, but researchers will need to time to see real world data on how effective vaccines are again it., However vaccinated people are still less likely to get infected or to pass it on as compared to non-vaccinated individuals.

One key difference between BA.1 and BA.2 is that the original version of Omicron BA.1 had a specific genetic feature known as "S gene target failure. This means that BA.1 is missing one of three target genes used in a PCR test which enabled health officials to rapidly differentiate it from the Delta variant. BA.2 does not have this genetic sequence and needs genomic sequencing to identify it. Therefore, the nickname for BA.2 "stealth Omicron is a misnomer because individuals with this variant will still test positive in a PCR test.

Although it may be too early to tell, it doesn't seem to cause more severe symptoms than the original Omicron BA.1. The Bottom line is even though mask mandates and vaccine mandates may be lifting due to socioeconomic pressures and politics, the smart thing to do is continue to wear a mask around others outside of your household, get vaccinated/boosters, social distance, and avoid large gathering of people when possible.


January 16, 2022
Although the mandatory use of face coverings for most indoor settings expired on January 15, 2022, UNIVERSAL MASKING will remain in effective for healthcare setting including dental offices, regardless of vaccination or booster status. Below is a link to the order from the California Department of Public Health.

https://www.cdph.ca.gov/Programs/CID/DCDC/Pages/COVID-19/guidance-for-face-coverings.aspx

The Universal masking policy was in effect before the spike of Coronavirus cases during the holiday season so it makes sense that Orange County is defaulting back to the previous standard for healthcare facilities issued on July 26, 2021,as the number of cases is decreasing. Therefore, continue to wear a mask when you come into my office.

Other settings that universal masking is still required include
On public transi] (examples: airplanes, ships, ferries, trains, subways, buses, taxis, and ride-shares) and in transportation hubs (examples: airport, bus terminal, marina, train station, seaport or other port, subway station, or any other area that provides transportation)
Indoors in K-12 schools], childcare]
Emergency shelters and cooling and heating centers
Healthcare settings. including dental offices
State and local correctional facilities and detention centers
High-risk congregate areas

Additionally, masks are required* for unvaccinated individuals in indoor public settings and businesses (examples: retail, restaurants, theaters, family entertainment centers, meetings, state and local government offices serving the public). Fully vaccinated individuals are recommended to continue indoor masking when the risk may be high. Surgical masks or higher-level respirators (e.g., N95s, KN95s, KF94s) with good fit are highly recommended.

January 30, 2022

Omicron Specific Boosters
Omicron currently accounts for 99.9% of US Covid-19 infections in the US according to the CDC. Although vaccines and boosters made for the Alpha variant provide protection against major illness and death, they aren't as effective in guarding against infection with the Omicron variant. This is because the immunity wans over time after the date the vaccine was administered as antibody titers and memory T-cells decrease.

Therefore vaccine manufacturers on working on a Omicron specific vaccines. On January 26, Moderna announced they have begun Phase 2 clinical testing of an Omicron specific COVID-19 vaccine on 600 people enrolled in the study. Pfizer and BioNTech stated on January 25 that they will be starting vaccine trials for an Omicron specific vaccine shortly.

However those questioning whether they should get a COVID-19 booster or wait for the Omicron specific vaccine should get the booster now! It will take several months for the new vaccine to complete the clinical trials, for manufacturers to produce the Omicron specific vaccine, and distribute it. You would benefit from a booster now. For example Dr Leana Wen from CNN reported that during December and January, one study found that getting the booster was 90% effective at preventing hospitalization, compared to 57% effective in vaccinated people who had not been boosted and were six months or more from their second shot.

Testing After Contracting COVID-19
According the CDC's new guidelines of isolation listed below, a person should test on Day 5 or later before leaving isolation and masking around all other until Day 10. There is question about what type of test to use. The answer relates to how "Infectious" (or the amount of virus shedding) a person is after contracting COVID-19 and the likelihood they could infection someone else.

PCR (reverse transcription-polymerase chain reaction) tests are good at detecting small amounts of the virus because they work by amplifying and making more copies of the genetic material in a specimen. However, PCR tests results can be positive for individuals for weeks after they are no longer contagious.

Thus an FDA-cleared rapid antigen tests with low sensitivity and only show a positive test results when there are high amounts of virus in the sample should be used for this purpose. While you can go to your primary care physician to obtain a rapid antigen test, the federal government will be providing 4 free tests to be shipped to every household upon request in the coming months. Click on the link below if you are interested in ordering them. These tests can also be used hours before any large gathering (wedding, holiday event, or other celebration) to reduce the possibility of COVID spread from the event.

https://www.covidtests.gov/


December 27, 2021

The CDC released new guidelines for Isolation and Quarantine Periods for the general population. It should be noted that Isolation is for those who test positive for COVID and Quarantine is for people with close contact with someone who has tested positive. DO NOT test for COVID immediately after close contact with someone with COVID-19. Wait until day 5 because it takes time for the virus to incubate and show up on a test. However infected people are most infectious 2 days before any symptoms of COVID and the first 5 days after showing symptoms of infection. This is the rationale for the following guidelines.

If you Test Positive for COVID-19, regardless of vaccination status:
Isolate from others and Stay home for 5 days. Day 0 is the date of the symptoms start or test positive . Day 1 is the following day. If you develop symptoms after your positive test, Day 0 resets to the first day of symptoms. Ex. Monday's test is positive, but symptoms start on Wednesday then Wednesday becomes Day 0. If you start symptoms of being sick then test positive, Day 0 is still the day symptoms started.
If you have no symptoms and feel well after 5 days, you can leave your house. This includes people who test positive for COVID-19 but remain asymptomatic.
Continue to wear a mask around others for 5 more days.
If are Exposed to Someone with COVID-19 and have been boosted or completed the primary series of Pfizer or Moderna within the last 6 months or the primary series of J&J vaccine in the last 2 months:
Wear a mask around others for 10 days
Test on day 5 if you have no symptoms. If you develop symptoms, get a test immediately and stay home.
If are Exposed to Someone with COVID-19 and completed the Pfizer or Moderna two doses more than 6 months ago and are not boosted or the J&J vaccine more than 2 months ago or unvaccinated:
Quarantine from others and Stay home for 5 days. After that wear a mask around others for 5 additional days
Test on day 5. If you develop symptoms, get tested.

December 12, 2021

Preliminary data regarding the Omicron variant sugguests that it more infectious than the Delta variant, but thus far it has not caused more serious illness than other strains. As of December 10, there have been 43 cases detected in the USA and only one-third of those infected had traveled internationally in the previous 2 weeks before becoming Covid positive. This means that the other two-thirds were infected by person to person contact.

Of the 43 Omicron cases, 34 were fully vaccinated,14 had received booster doses as well, and 6 had previously been infected with Covid. Only one of the infected individuals needed hospitalization and none have died. This sample size is too small to draw accurate conclusions, but it gives us some idea about how the Omicron variant be able to overcome vaccination and immunity from previous infections. We will know more in the upcoming weeks.


November 28, 2021

The following is from CNN
"The new variant, known as Omicron, was first identified in South Africa, although it is unclear whether it originated there or whether it was brought into the country from elsewhere in the region.What scientists do know is that the virus is much more likely to mutate in places where vaccination is low and transmission high.
"It has probably emerged in another country and has been detected in South Africa, which has very, very good genomic sequencing capacity and capability ... it might well be a consequence of an outbreak, probably in some parts of sub-Saharan Africa, where there's not a huge amount of genomic surveillance going on and vaccination rate is low," Michael Head, a senior research fellow in global health at the University of Southampton, told CNN in a phone interview." Head said the emergence of new variants was "a natural consequence of being too slow to vaccinate the world."

It is too early to tell how effective the current vaccines approved by the FDA in the USA will be against the Omicron variant. This new variant is said to have 30+ mutations in the Spike Protein alone when compared to the original strain that the vaccines were developed. Pfizer, Moderna, and Janssen are all testing the variant against antibodies from vaccinated individuals. While vaccines may not be as effective against the Omicron variant as the original strain, getting the vaccines with boosters, wearing masks, and avoiding areas with large groups of people are our best mitigating resources. Time will tell.

November 21,2021

Coronavirus Vaccine Boosters were just ammended by the FDA and CDC for both the Moderna and Pfizer-BioNTech COVID-19 vaccines authorizing use of a single booster dose for all individuals 18 years of age and older after completion of primary vaccination with any FDA-authorized or approved COVID-19 vaccine.

Prior to today's authorizations, a single booster dose of the Moderna and Pfizer-BioNTech COVID-19 vaccines was authorized for administration to individuals 65 years of age and older, individuals 18 through 64 years of age at high risk of severe COVID-19 and individuals 18 through 64 years of age with frequent institutional or occupational exposure to SARS-CoV-2. Today's action expands the use of booster doses of both vaccines to include all individuals 18 years of age and older at least six months after completion of the primary vaccination series of the Moderna COVID-19 Vaccine or Pfizer-BioNTech COVID-19 Vaccine or at least two months after completion of primary vaccination with the Janssen COVID-19 Vaccine.

It's important to note that after 2 weeks following the 2nd doses of Moderna and Pfizer vaccines, the vaccine stimulates your acquired immune system to recognize the Spike -Protein of the Coronavirus and kill the virus. These vaccine provide around 93% efficacy against becoming Covid positive. Janssen's one dose vaccine is 72% effective against symptomatic diesase in the US alone. The circulating antibodies titer wans over time and the efficacy decreases with each month. This is why breakthrough infections for people who have been fully vaccinated increases over time. However, fully vaccinated people's immune system will increase the production of antibodies when they become infected. This will result in faster recovery, less severe illness, not requiring hospitialization, and not dying.
Getting a booster vaccine (3rd dose of Moderna or Pfizer Or 2nd dose of Janssen) renews the efficacy of the vaccine to about 93%. Note that after getting fully vaccinated against COVID, the booster can be any of these vaccines. In other words, if you received 2 doses of Moderna, you could get a booster of Pfizer or Janssen. All three FDA approved vaccines function similar in using the body's machinery to produce a Spike Protein ( and not the full virus).
October 9, 221

As I am continuing to interview and try-out new RDAs and hygienists, I am told that our office is the best they have seen regarding infection control standards and following appropriate protocols against COVID-19. In fact, I have had a couple of people refuse to work in my office because our standards are so high. One hygienist insisted on using the ultrascaler on everyone and the RDA didn't want to wear a face shield, KN95 mask, or follow our office protocols.

Would you want to be in a treatment room where the office staff and dentist didn't do everything they could to reduce aerosols from potentially infectious patients just before you? I am hearing some dental offices go back to using ultrasonic scalers for all cleanings, no isolation system, extraoral vaccum system, HEPA air purifiers or any additional precautions because they are expensive to have and take extra time to use and/or disinfect. Unfortunately, that's why we have to charge an infection control fee for any aerosol generating procedure. Until I can be certain that it's not necessary, I will continue to be cautious about my patients' and staffs' safety.

July 23, 2021

Thankfully our patients have been following the masking and infection control protocols. I really appreciate that! While there continues to be changes to our office as developments occur, we are doing our best to adapt and make sensible decisions.

As of July 12, I had one of my RDAs go on maternity leave and therefore am short-staffed. Although we have been looking for additional staff members over the last several weeks, it's been tough. There is definitely a shortage of qualified staff. Just as you may have heard how the housing market has desperate people bidding up prices and offering incentives for sellers, dental office are have been doing the same trying to attract new staff members. Please be patient with us. There has been a tremedous influx of people in my office for dental care and my staff and I are sometimes overwhelmed with the demand. From my understanding both of these issues are common in dental offices across the country.

If you have not been vaccinated, please get vaccinated. The Delta variant (and soon the Lambda variant) are more than 3-4 times more contagious than the original strain of SARS-CoV-2 and creating surges of cases in unvaccinated people and areas of the country. The evidence is pretty clear that vaccination is your best chance you have of not getting Covd-19 and the mRNA technology of the Moderna and Pfizer vaccines have shown themselves to be safe. FYI, the mRNA is destroyed shortly after it enters your body and starts the machinery to produce the spike protein (not the virus). When your body's immune system sees this protein, it produces antibodies to destroy the spike protein. Then with the 2nd vaccine, your immune system is sensitized to manufacture large quantities of the antibody fast. It is normal to have fatique, muscle pain, body aches, soreness at the injection site, etc for a few days as your immune system detects the spike protein in your body. Allergies to the vaccine are possible, extremely rare, and are mostly related to the PEG (Polyethylene Glycol) oil droplet designed to protect the mRNA from breaking down too fast. I know the details about these vaccines partially because I took the course work to be able to administer these vaccines.

The main reasons to get vaccinated is to NOT die, require hospitalization, or get long haulers syndrome (COVID-19 health issues that either don't go away or take several weeks/months to resolve). Also the more unvaccinated people there are, the more likely more variants (mutated strains of SARS-CoV-2 ) will result. Each strain is more contagious and slightly different which will eventually make the original vaccines less effective. You might be thinking that you have been safe thus far without a vaccine or you are healthy enough to survive it if you get it. With increasingly infectious strains mutating, the odds are you will eventually get it and how severe it is will be dependent on the infectivity of the virus strain and how quickly your immune system can kill it. Note that deciding to not get vaccinated is not just an individual decision but will affect other people whether you like it or not!


July 4, 2021

Happy 4th of July Everyone! As some of you will be celebrating our Independence Day with friends or relatives. Please be cautious. While California has lifted most of Covid-19 restrictions and the CDC says that we don't have to continue to social distance or wear masks with people who have been vaccinated, the WHO (World Health Organization) states that people should continue to wear masks indoors and "Vaccine alone won't stop community transmission." Dr Mariangela Simao,WHO assistant director general, stated that, people need to continue to use masks consistently, be in ventilated spaces, practice hand hygiene and physical distancing and avoid crowds.

The rise the Delta variant of SARS-CoV-2 that causes COVID-19 makes it even more urgent that we use all tools at our disposal, Dr Tedros Adnanom Ghebreyesus, WHO director-general, told the press on Friday according to the New York Times. The Delta variant is responsible for 25% of new infections in the US last week and the percentage is rising as it is destined to become the dominant strain in the country according to the CDC.

Besides social distancing, avoiding crowds, and wearing masks, vaccines are still the best form of protection against the Delta variant and other COVID-19 viruses. A Public Health England analysis showed that at least two of the vaccines are effective against Delta. The Pfizer-BioNTech vaccine was 88% effective against symptomatic disease and 96% effective against hospitalization from Delta in the studies, while Oxford-AstraZeneca (which is not an mRNA vaccine) was 60% effective against symptomatic disease and 93% effective against hospitalization. The studies tracked participants who were fully vaccinated with both recommended doses. Both Moderna and Johnson & Johnson have stated that their vaccines are highly effective against Delta and other variants noting only a slight decrease in neutralizing titers as compared to the original strain.


June 11, 2021
I have been reading and seeing in the news that there is much confusion regarding who's Covid-19 restrictions and guidelines are people supposed to follow. We have CDC guidelines, federal guidelines, state guidelines, county guidelines, and business specific organizations with recommendations. WHO IS THE FINAL AUTHORITY?

For example, Governor Newsom has announced that California is lifting pandemic restrictions orders as the state moves to Beyond the Blueprint and the CDC has stated that vaccinated people don't have to mask indoors or outdoors. However, The CDPH (California Department of Public Health) states (on the weblink below) that the healthcare facilitiies (including dental office) are to continue having patients & staff wear masks. https://www.cdph.ca.gov/Progra...

The California Dental Association (CDA) sent a news release to all dental office in CA that in light of the new recommendations from CDC there will be changes, but the soonest these changes will occur is the end of June. In the meantime, dental offices are to continue to follow the latest temporary standards approved November 2020. While some news outlets may have political agendas, I trust CDA's recommendations and know that they are based on science and take into account all of the different authorities.

No matter what changes occur, I expect that I will have patients that are upset. On June 15th, some people will walk into my office without masks and expect things to be similar to pre-pandemic protocols. Then we will have to inform them that the standards for dental office hasn't changed yet. Later when the recommendations change, patients who are trying to be super cautious will be upset and not feel safe as the restrictions are lifted and our office is trying to make the appropriate changes.

Rest assured that I read and look at the news and changes daily. I am very well informed about COVID-19 news, transmission rates, and other related information. My personal position is that I will take steps cautiously and try to make decisions that make sense from a scientific point of view. I have your interest and my staff's safety at heart.

May 25, 2021

An Ohio State University study published in the Journal of Dental Research found that 0.1% to 1.2% of microbes in aerosols distributed throughout the room during dental procedures were from saliva, while 78% were from irrigants. The findings suggest dental procedures pose a low risk for transmission of SARS-CoV-2, and support results of a study in the Journal of the American Dental Association, which found a COVID-19 positivity rate of less than 1% among dentists, ADA News reports. "These findings should help us open up our practices, make ourselves feel safe about our environment and, for patients, get their oral and dental problems treated," said Purnima Kumar, D.D.S., Ph.D., a member of the ADA Council on Scientific Affairs and the study's senior author.

https://jada.ada.org/article/S0002-8177(20)30658-9/fulltext?dgcid=adaorg_adanews_jadacovid


May 12, 2021
I purchased an Aegis VacuStation Extraoral Vaccum System to reduce aerosols in my treatment rooms when isolation masks cannot be used. Below is a photo of it and a Youtube link showing how it works. We still have HEPA air purifiers in the treatment rooms as well.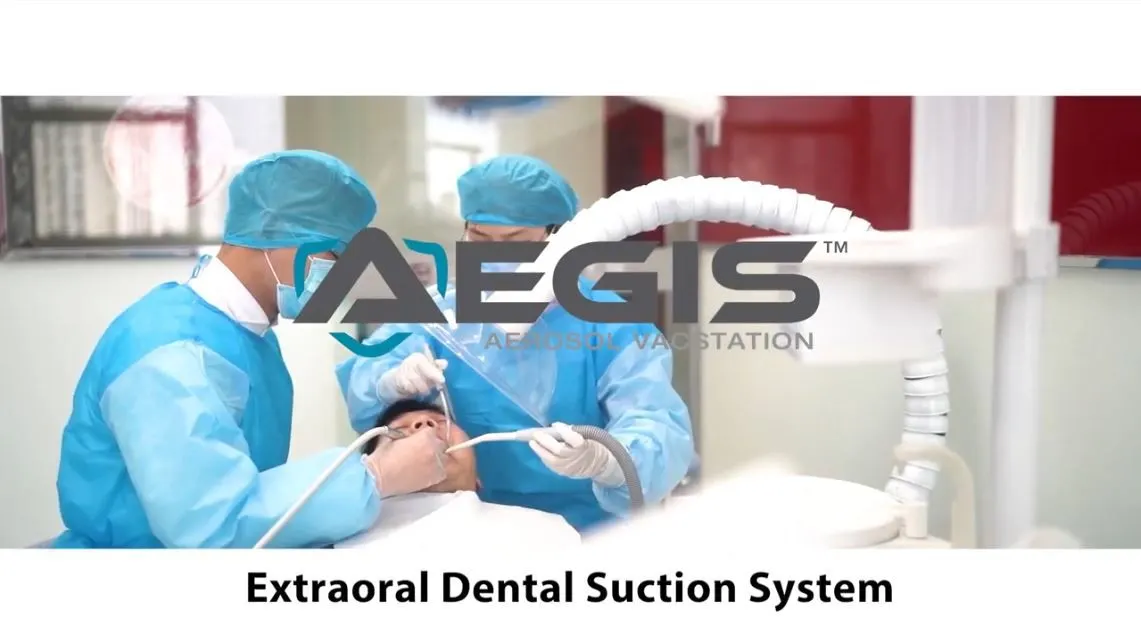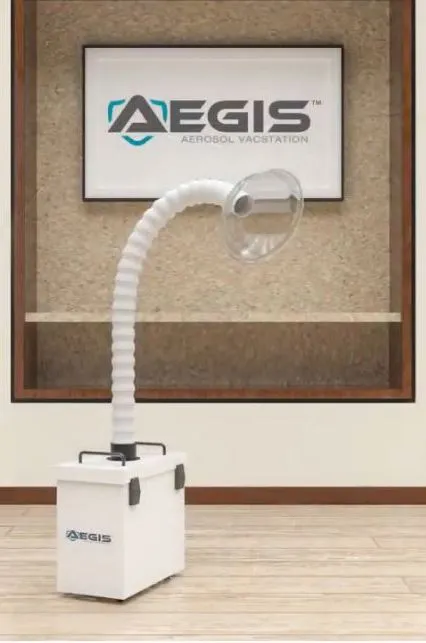 April 22, 2021
Everyone in United States aged 16 years and above is now eligible for COVID-19 vaccination, the U.S. Centers for Disease Control and Prevention (CDC) stated as of Monday. Options to get the vaccine include the following:
Othena App-includes Anaheim Convention Center, Soka University, OC Fair grounds, & Disneyland
Kaiser- for Members and nonmembers call 1-833-KP4CARE (1-833-574-2273) (TTY 711) for appointments at Kaiser Permanente facilities.
CVS , Rite Aid, & Sav-ons
Costco
UCI
Other Pharmacies or Locations
Most of these locations can be contacted directly by phone or online to make appointments directly. Note that in Southern CA, the Super POD vaccine sites will be phased out as the number of local vaccination locations increases.

The FDA has approved Emergency Use Authorization for Pfitzer, Moderna, and Johnson & Johnson vaccines in the United States .Each location may differ in the availablilty of the type of vaccine and whether it's a first or second dose. Pfitzer and Modern utilize mRNA encapsulated in an oil droplet (PEG) and require 2 vaccines for full vaccination 21 and 28 days apart respectively. Johnson & Johnson is a single vaccine dosage utilizing the adenovirus as the carrier.


February 5, 2021

I received my 2nd Moderna vaccine at the Disneyland Super POD this afternoon. Below is some info for those trying to schedule an appointment for a vaccine at this location.

If you are using the Othena app and need a particular day or time, you have to keep checking it 4 days before you want to make the appointment. Some days it shows no appointment and other days or times it will show availability for 3-4 days ahead. There is no set time when they release the appointments.

Look at the available locations, name of the vaccine, and available times. Sometimes, it specifically lists a particular vaccine for a location. Ex. Soka University-Pfizer If it doesn't list the name of the vaccine, they may have Pfizer or Moderna (Disneyland had both)

The address for the Disneyland Super POD is 300 W Katella. The entrance is on Katella and S. Clementine (across the street from the Cheesecake Factory).