Invisalign is a series of clear custom-made aligners that can be used to gently straighten and align your teeth to give you the smile of your dreams. The aligners are made of a smooth, comfortable, and virtually invisible plastic that you wear during the day and night (except while you eat or clean your teeth). Each aligner has a small amount of movement programed into it and are changed out every 1- 2 weeks to progressive straight your teeth.

People who use Invisalign instead of braces appreciate how there are no unsightly wires or metal brackets. Often braces trap food and are hard to clean, but with Invisalign, you can brush and floss your teeth just like you did before this treatment. You can also eat whatever you want and do all the things you normally would do.
We hear from patients with Invisalign that it takes weeks to months before co-workers or friends even notice that they are wearing the aligners (unless you tell them). The aligners are so comfortable that people sometimes forget they are wearing them.
Invisalign can be used by either teenagers or adults to correct mild to moderate dental alignment issues including crowding, gaps or spaces between teeth, rotated teeth, uneven tooth height, overbite, underbite, or other bite issues. While all of these issues may not bother some people esthetically, they can lead to periodontal disease, uneven tooth wear, TMJ problems, dental decay, and bad breath which could contribute to medical conditions like heart disease, stroke, or diabetes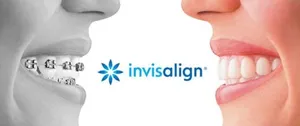 Although Dr. Tang has completed a series of courses on conventional braces to treat the above problems, he prefers using Invisalign whenever possible. This is why he purchased the iTero Digital Scanner from Align Technologies (makers of Invisalign) which shortens the treatment planning time and improves the fit of the aligners. Because the impressions are sent wirelessly, they are ready for review in 24 hours in most cases.
For a healthier, more confident smile, ask Dr. Tang or his staff if you are a good candidate for Invisalign.